Utah State Resources for TIC #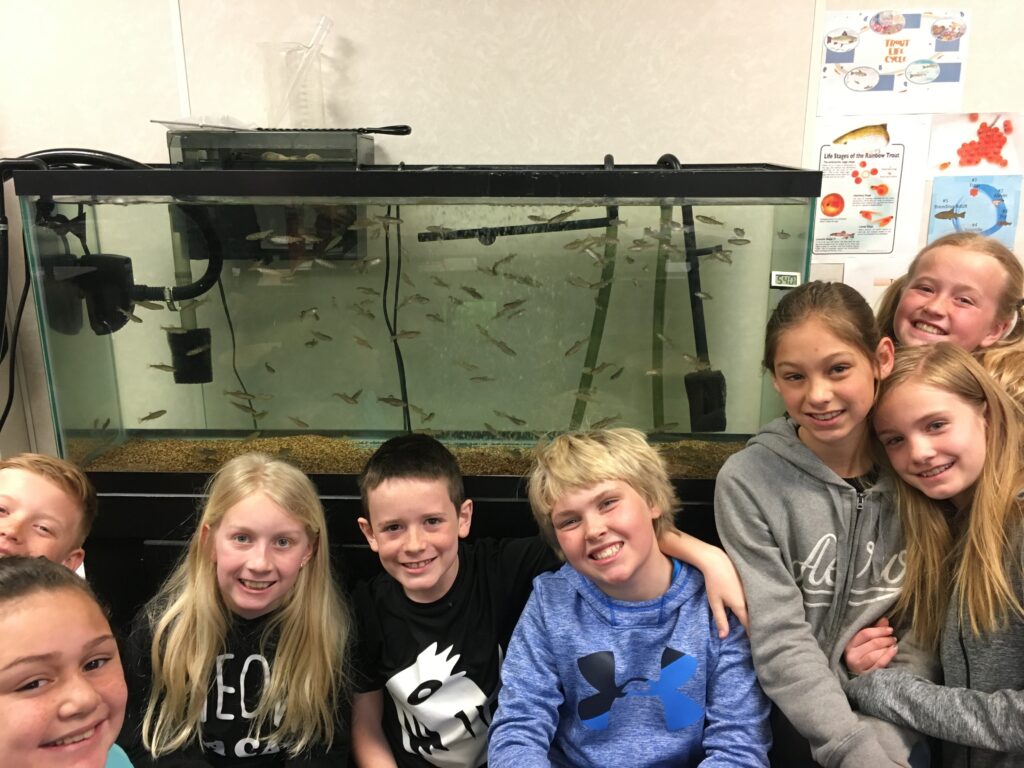 The Utah Trout in the Classroom program is a partnership between various local chapters of TU, teachers in various Utah School Districts, the Utah Division of Wildlife Resources and TU members.
The program begins in October with coordination and verification of equipment; a report in November to the DWR that identifies the number and location of participating teachers; equipment setup and testing in December; fertilized egg delivery to the teachers in early January; trout raising and education until May; and releasing fish to DWR approved ponds and lakes in May prior to the summer school recess. During the 2021-21 school year, there were 49 participating classrooms in six Utah counties that were supported by five separate local TU chapters.
Interested teachers should contact David Lets, the Utah Statewide TIC Coordinator.
Visit the Stonefly Society TU Page for more info.